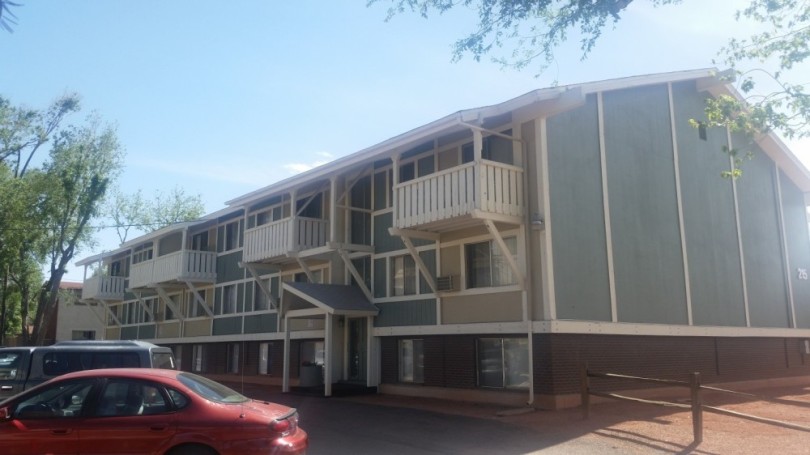 June 25, 2015
COLORADO SPRINGS, CO (June 15, 2015) — Unique Apartment Group (UAG), multifamily division of Unique Properties, Inc., the most experienced, privately held, full-service commercial real estate brokerage firm in Colorado, recently brokered the sale of a 72-unit apartment complex located at 215-233 East Arvada Street in Colorado Springs, Colorado.
UAG represented both the undisclosed buyer and seller in this off-market transaction. The Property, comprised of two buildings, sold for $3,200,000 or $45,714 per unit.
The seller, who owned the Property for two years, was prepared to finance his equity from the sale into a 1031 exchange and to search for a larger multifamily investment. While possessing the Property, the seller made significant capital improvements by renovating a substantial percentage of the units. The new owner intends on completing interior renovations, then increasing the rents to market level prices.
Constructed in 1965 and 1970, the Property is near the intersection of Highway 25 and Highway 85.  This location provides easy and quick access to Downtown Colorado Springs, Garden of the Gods and other local attractions and amenities.
To schedule an interview with a UAG broker regarding this transaction, or for more information about Unique Properties, Inc., from a corporate standpoint, please contact Natalia Griffin at ngriffin@uniqueprop.com, 720.881.6320.
«
Previous
Next
»