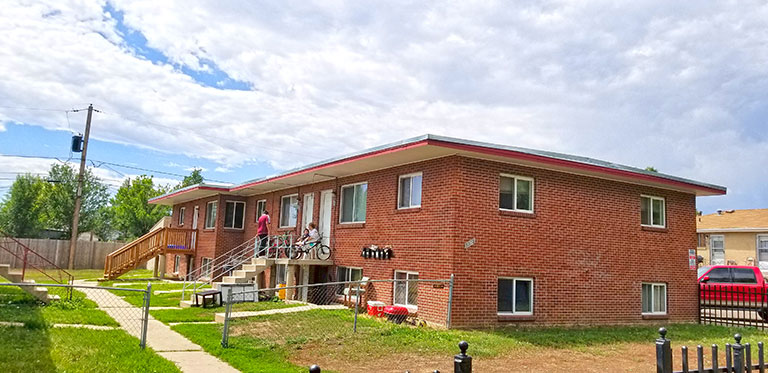 December 5, 2017
Lakewood, CO (November 30, 2017) — Greystone Unique Apartment Group, multifamily division of Unique Properties, Inc., Colorado's most experienced, privately held, full-service commercial real estate brokerage firm, recently brokered the sale of 12-units located at 5370 and 5395 West 3rd Place in Lakewood, Colorado. The Properties sold for $1,860,000 and closed on November 21, 2017. Brandon Kaufman represented the seller and Nik MacCarter represented the buyer in this transaction.
5370 and 5395 West 3rd Place consists of two neighboring buildings; each building has six (6) two-bedroom/one-bedroom units. Both properties were constructed in 1961 and collectively have 9,424 rentable square feet. Prior to the sale, the seller had completed unit renovations.
Recently, the buyer sold a central Denver multifamily asset and used the 1031 funds to trade into this larger asset in the neighboring suburb of Lakewood. Additionally, the Buyer utilized Freddie Mac's small balance loan program provided by Greystone which resulted in 4.1% interest rate, with two years of interest only on a seven-year term. The new owner intends to raise rents and cash flow from the building.
"Both properties were listed with Unique Properties and sold for record high prices per unit in a very short amount of time. As Central Denver prices continue to rise and rents are plateauing, buyers are transitioning their funds to neighboring suburbs where they can achieve greater returns on their investments." –  Brandon Kaufman
«
Previous
Next
»