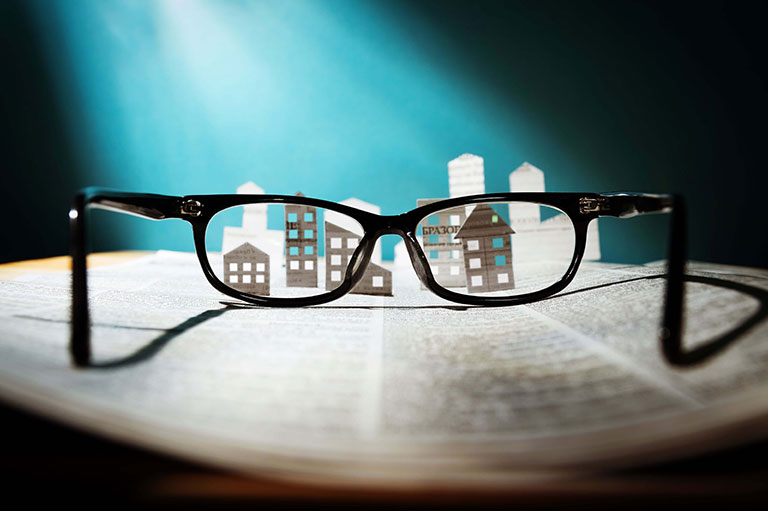 October 26, 2020
Are you planning on selling commercial property in Denver or the surrounding area? If so, it's likely that you have a few key priorities in mind: securing a good sale price, avoiding any unexpected challenges, and quickly finding a buyer.
The commercial real estate industry is complex and constantly shifting, but with the right preparation and professional support, you can succeed with a stress-free sale. Both your approach and your real estate team can make the difference between a rapid sale at or above asking price or a long, drawn-out listing process that's overrun with obstacles. And as a business or property owner, you already know that making the sale means everything.
Selling Your Commercial Real Estate
Whether you're days away from listing a commercial property or only just beginning to consider selling, here's what you need to know first.
When it comes to selecting a commercial real estate firm, choose wisely
A surprising number of people assume that there's no need to be selective when it comes to picking a real estate team for commercial properties. But actually, that couldn't be further from the truth. Finding the best commercial real estate firm to suit your needs is key, both to the success of the sale and your overall experience.
Because commercial real estate is such a specialized niche within the larger industry, it requires a particular skill set and background. Selling a large, multi-level commercial complex is nothing like selling a single-family home. A nuanced understanding of the Denver real estate market is invaluable, as is the ability and willingness to pursue potential leads, market effectively, and stay on top of the details.
Unique Properties, Inc. is a Denver, Colorado firm comprised of commercial property experts, with many years of shared experience and extensive training at their advantage. Because we're committed to serving our clients as the best real estate firm in Denver, our team has worked tirelessly to develop a forward-thinking and innovative approach to success. It is this unique professional mindset, as well as our industry resources and expertise, that makes us an excellent partner in your commercial real estate journey.
Make sure marketing is a top priority
When you're selling commercial property, it goes without saying that marketing is vital. Commercial real estate requires both strategy and skill, especially when you're seeking to stand out in a crowded market. Advertising your property for sale might seem straightforward, but a successful marketing plan is comprised of multi-layered efforts to reach the right buyers at the right time.
Often, television and radio advertising are the first things that many people think of when they imagine marketing. And while those are both excellent routes for building awareness around your listing, there are other, equally-valuable options as well. Ideally, a complete marketing strategy for commercial real estate will employ multiple routes to maximize connections with potential buyers.
For example, your commercial real estate agent may suggest establishing a digital footprint for your listing. This could include social media marketing efforts, a web listing, a spot in online community resources, and more. Depending on your property and the market, getting the listing online is a task that can take on various forms. Regardless, because our world has become so connected to the online landscape, online marketing is a necessity.
It can also be very helpful for your commercial real estate firm to be well-established in the industry, particularly because they will likely have strong connections to the community as a whole. As a result, they may be especially well-positioned to reach out to specific buyers that will be interested in your property. Because Unique Properties, Inc. has been operating for more than forty years, we have built a strong, diverse base of industry and community contacts. When you partner with our firm, you too will have the competitive advantage of those connections.
Have realistic expectations and an understanding of the market.
You're probably well-aware that the real estate market can be temperamental, both in Denver and around the U.S. There are so many factors that can affect your sales price, available buyers, and time on the market. And while some of these elements may be beyond your control, being prepared with some basic knowledge and realistic expectations can make your experience far easier.
Let's say you are interested in selling a commercial property in Denver that needs major updates or renovations. Ideally, you would understand that this has a direct effect on determining an appropriate listing price. Depending on your situation, you may opt to make strategic changes to the property to boost your profits. On the other hand, it may be that investing in updates isn't a wise move financially. In this case, and others like it, a knowledgeable real estate agent is especially helpful.
As you work with your selected commercial real estate team, they should provide you with guidance in setting realistic expectations. Unfortunately, it's not unheard of for agents to promise a sales price that's virtually impossible, only to disappoint the seller when the sale falls short. Conversely, an agent that is honest, open, and straightforward about the market and your property's potential for sale can prove to be a far better partner in the process. Not only will you know what to expect in terms of buyers, offers, and other aspects of the sale, but you can also more effectively strategize to make the most of the market's opportunity.
Partner with Unique Properties, Inc. for Commercial Property Sales
Navigating the commercial real estate market can be an intimidating task, especially in a fast-moving city such as Denver. Virtually any situation can change in the blink of an eye, leaving you to face challenges that you never anticipated. And to make a sale that meets your pricing and timeline goals, there are even more factors to keep in mind.
Unique Properties, Inc. is a Denver commercial real estate firm with the experience and skill to help you achieve your financial and business goals. Whether you're wondering how to sell a commercial property or considering buying, our talented team will provide the professional support you need to succeed.
After more than four decades in operation, Unique Properties, Inc. has perfected the art of efficient, first-class service, giving our clients the benefit of our expertise, passion, and dedication to excellence.
Make sure your commercial property sale results in the best possible outcome by working with Unique Properties, Inc. For more information about how we can help you sell your commercial real estate in Denver, contact our team today.
Image credit: Shuttershock /
«
Previous
Next
»