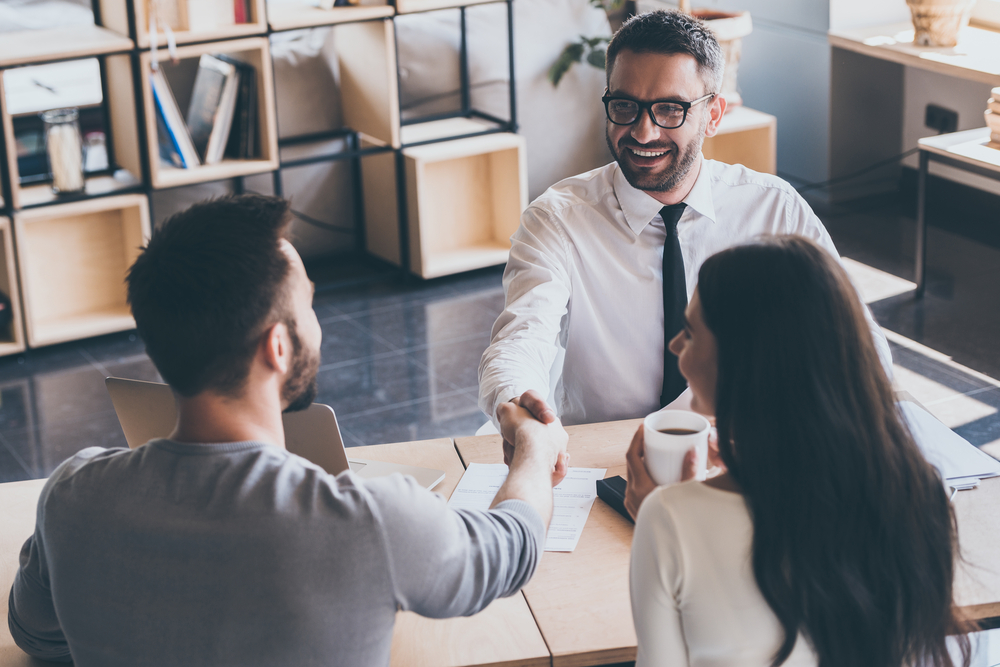 June 14, 2019

Commercial real estate is a great way to invest your money. Many prosperous people have amassed a great deal of their wealth through real estate investments. Whether you are a seasoned owner with an apartment building for sale or a potential investor hoping to enter the market, using a commercial real estate broker is a safe, wise way to protect and grow your investments. Here are some reasons why you should use a commercial real estate broker.
Commercial Brokers Have Established Networks
Commercial brokers come to you with a built-in resource: they have spent their careers amassing client and colleague contacts that are there to help facilitate transactions. These lists they have compiled are invaluable in the field of commercial real estate. A good broker uses these connections to their advantage and can capitalize on information about properties as soon as, or even before, they become available.
Also, experienced brokers use all tools available to them to maximize opportunities for you. They have resources at their disposal that you cannot access as an individual. For example, sometimes they have inside information on a property about to go up for sale. Likewise, they may know individuals or companies seeking opportunities to purchase commercial real estate that is just like what you are planning to sell.
Commercial Brokers Lend You Their Expertise
Whether you are looking to buy a development, lease space, or sell a building, a good broker has an idea of the market where the desired or actual property is located. While buying or selling commercial real estate in Denver is just one thing that you may be doing, it is the specialty and focus of that broker. Therefore, there is no need for you to reinvent the wheel.
Say you have an apartment building for sale. When you contact your broker with a request or a question about the process, they are there to give you an answer. They act on the knowledge they have accumulated through years in the business to make sure that everything goes smoothly during the duration of the sale. For example, the specialized multifamily brokerage and lending team at Unique Properties is specifically devoted to that precise market and therefore they can give impeccable advice.
Commercial Brokers Save You Time
Another strong reason to enlist the services of a commercial real estate broker is that he or she can free up valuable hours of your time. Whether it is making phone calls, securing required municipal documents, updating listings, or interacting with prospective buyers, sellers, or tenants, your broker can handle endless responsibilities on your behalf.
Rather than spending days trying to figure out what comparable buildings in your area are listed for or have sold for recently, you can just reach out to your specialized broker for those figures. He or she is able to provide you with specifics as to transaction history and current listing prices so that you can make an informed decision about what the best listing price for your building would be.
Commercial Brokers Save You Money
Investors in the commercial real estate field are clearly interested in maximizing profits, so it makes sense to save as much money as possible during the buying, selling, or leasing phase as well. Utilizing the services of a broker makes sense since they are aware of many hidden costs or fees.
In addition, they are skilled negotiators that help get the best deal for you. This can result in a substantial increase in profits during the sale. Keep in mind that a small commission paid to the broker often pays back severalfold in terms of better financial terms for you.
Need a Commercial Broker in Denver? Contact Unique Properties Today
If you are a commercial property owner in and have an apartment building for sale or wish to begin buying commercial properties in Denver, it's in your best interest to use Unique Properties as your commercial real estate broker. Contact us today for more information on commercial properties. Our professional, experienced, specialized commercial real estate brokers are happy to impart their expertise to you.
«
Previous
Next
»