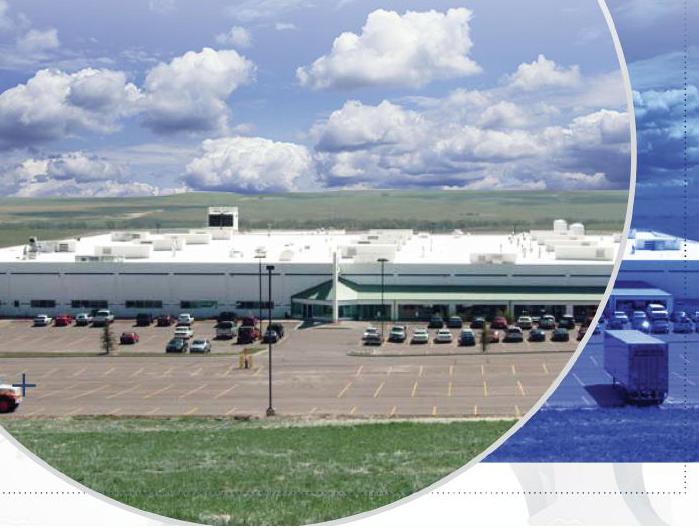 August 10, 2015
Watkins, CO  (July 30, 2015) — Unique Properties, Inc., Colorado's most experienced, privately held, full-service commercial real estate brokerage firm, recently brokered a long term 30,000 square foot deal at the East Quincy Energy Park– a 350,000 square foot corporate industrial campus located at 34501 E. Quincy Avenue in Watkins, Colorado. The new tenant, Precision Steel, will occupy space in building 65, a 160,000 square foot manufacturing facility formerly occupied by Swedish / American company, Autoliv. Zach Smith, Broker at Unique Properties, Inc. represented the owner / landlord in this transaction.
This property was an excellent option for Precision Steel's head quarter relocation because of the aggressive rate offered compared to the historically high lease rates in the central industrial markets. Precision Steel joins Conoco Phillips, the campus's largest current tenant. Leasing this 30,000 square foot space is the first lease transaction in building 65 for the owners of East Quincy Energy Park. There are currently 130,000 square feet remaining available for lease.
"One of the landlord's objectives was to acquire a diversified tenant mix because recent trends communicate a continuing sedentary oil and gas industry," stated Smith. "Conoco Phillips occupies a significant part of the campus making this objective a priority for me and we are pleased that we were able to accomplish this," he concluded.
To schedule an interview with a Unique Properties broker regarding this transaction, or for more information about Unique Properties, Inc., from a corporate standpoint, please contact: Natalia Griffin at ngriffin@uniqueprop.com, or 720.881.6320.
«
Previous
Next
»